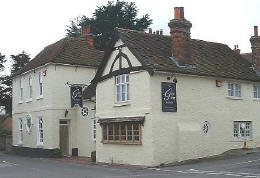 This page came about as a result of an amazing discovery out there on the internet, a daily updated website, amazing stuff we know, but it does happen once in awhile, anyway...The lovely website is the creation and love of Valerie Martin, who is a resident of the village of Findon, which as you now know is in West Sussex, in England. We were going to just provide a link, on the links page to
This is Findon Village
, but the more we looked at the site, the more we felt it deserved alot more, so....here we are, taking liberties, as the saying goes, and providing you with a taste of Valerie's very extensive, and incredibly interesting website, with, of course the attendant links to her site(just a few, mind you). If you're at all interested in the day to day goings on in an English village, then Findon is the place to go, of course you'll have to visit everyday, to keep uptodate, though there is a digest of past Findon happenings that will, we think, bring you up to speed.
On rare occasions, elsewhere, we have said that thanks seems woefully inadequate, this is another case in point, but.....Thanks Valerie and keep up the fantastic work, I know that we will be visiting everyday when possible, to follow the doings of a village called Findon
Oh, by the way, e-mail Valerie and let her know you visited her site, she'd love to hear from you.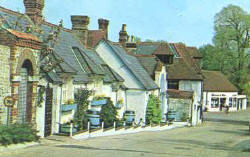 Findon Events
Findon Folk
Findon artist
Findon Places